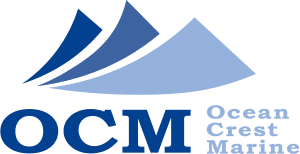 Leading Provider of Jack-Up Barges
& Modular Pontoons
Ocean Crest Marine stands as a leading marine plant hire partner in the field of Civil Engineering, Marine Construction, and Site Investigation throughout the UK and Ireland.
Our mandate is to provide our clients with state of the art marine equipment and operate to the highest health and safety standards. With extensive experience in operating within demanding and ever-changing marine environments, Ocean Crest Marine boasts a well-established reputation in the marine industry, supported by our vastly experienced barge masters, skippers and management team.
Ocean Crest Marine thrives on innovation, and this ethos extends to its meticulously crafted fleet.
With a focus on meeting the needs of partners engaged in nearshore and inland waterways construction. Ocean Crest Marine provides a purpose-built, fleet of marine Jack-up and floating barge complemented by a selection of work boats.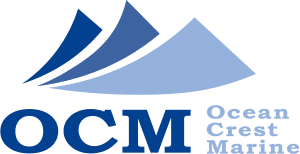 TAILORED FLEET OF MARINE PLANT
We would love to hear from you and discuss how Ocean Crest Marine can assist with your marine projects. Our team of experts is dedicated to providing tailored solutions to meet your unique needs and challenges in the marine industry.
Whether you require Jack Up Barges, Spud Barges, or Support Boats, our versatile fleet and experienced personnel are ready to deliver excellence. From Marine Geotechnical Investigation to Cable repair, port construction, and marine survey, we have the expertise to ensure successful project outcomes.
Contact us today to explore how Ocean Crest Marine can partner with you to achieve sustainable and prosperous results in the challenging marine market. Reach out to us through our website or the provided contact details, and we'll be delighted to start a productive collaboration with you. Let's embark on a journey of marine excellence together!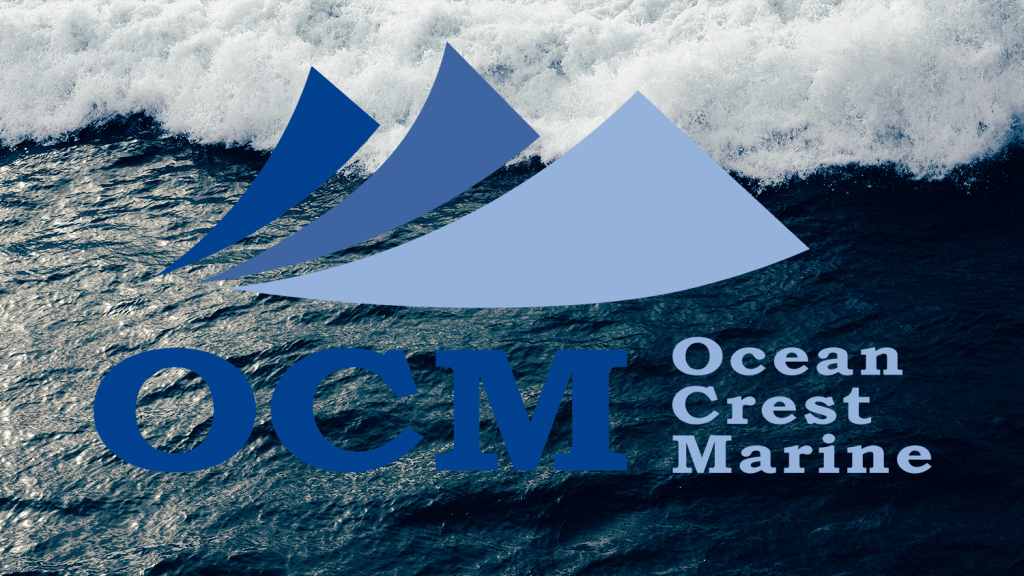 New Addition to the Fleet
NEW ADDITION TO THE FLEET 12m x 36m Ravestein Container Pontoon Spud Leg Barge  Ocean Crest Marine are committed to growing our fleet of barges to support the various marine plant industry requirements.  We are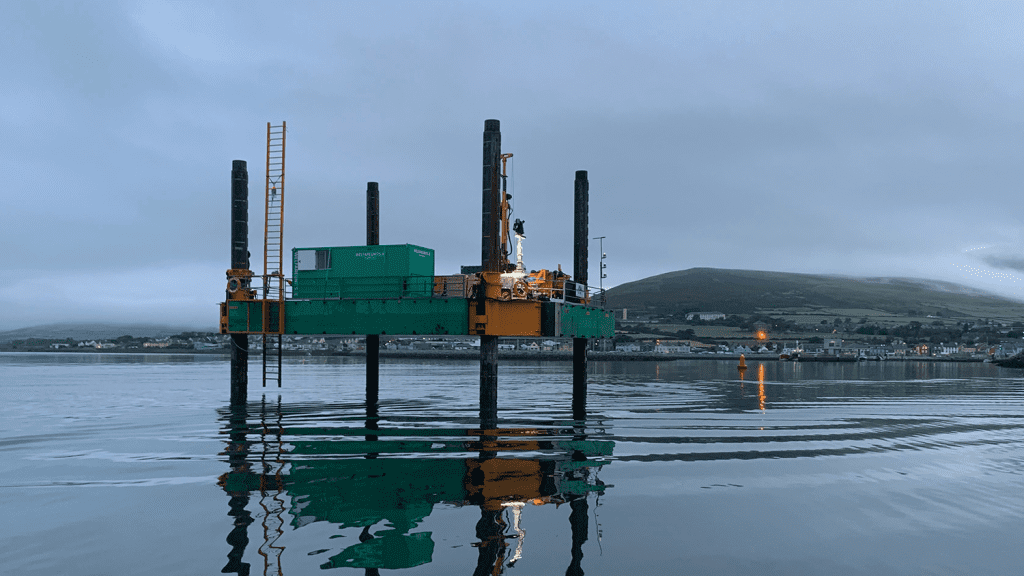 An Daingean Fishery Harbour Centre Expansion Feasibility study
An Daingean Fishery Harbour Centre Expansion Feasibility Study Ocean Crest Marine were delighted to be back supporting Ground Investigation Ireland on this important site investigation project. The project consisted of 22 bore holes divided between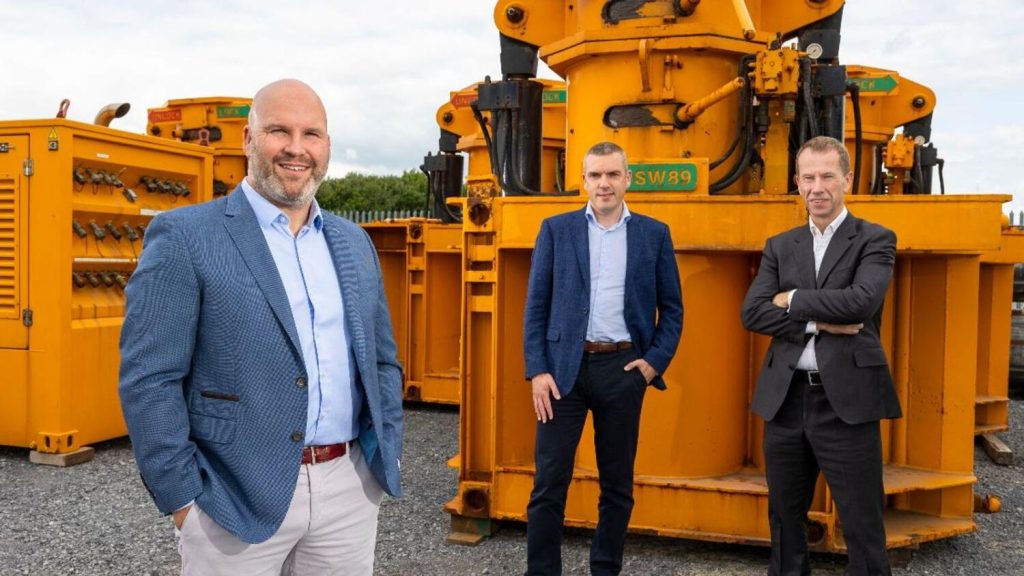 BGF Investment BGF has made a multi-million euro equity investment into Ocean Crest Marine   In early September 2023, Ocean Crest Marine Ltd were proud to announce that BGF- a growth capital investor, became a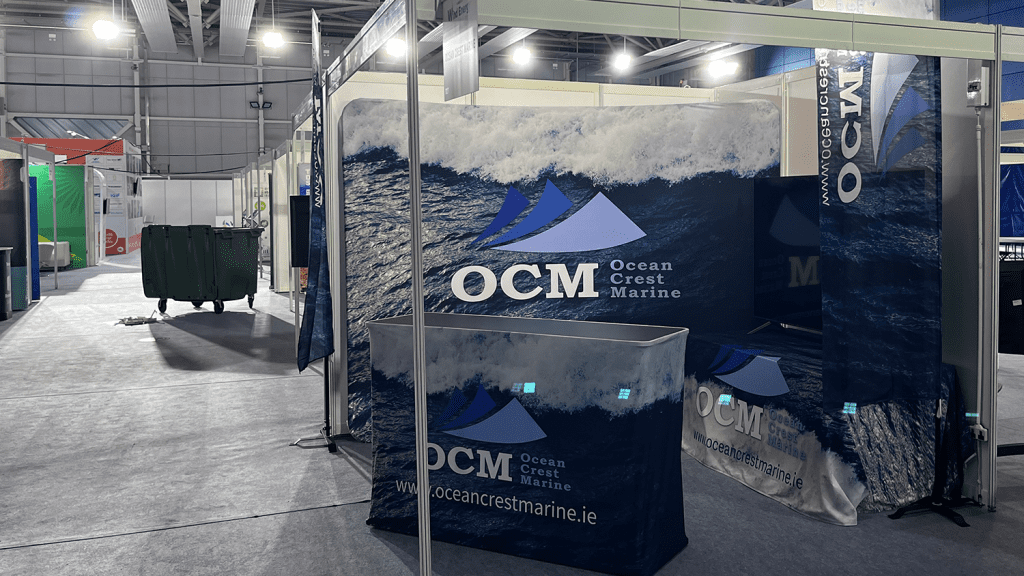 Wind Energy Ireland Trade Show
Wind Energy Ireland Trade Show Ocean Crest Marine had the pleasure of hosting a stand at the recent successful Wind Energy Ireland trade show in the Blanchardstown Sport Ireland Campus Dublin. It was fantastic to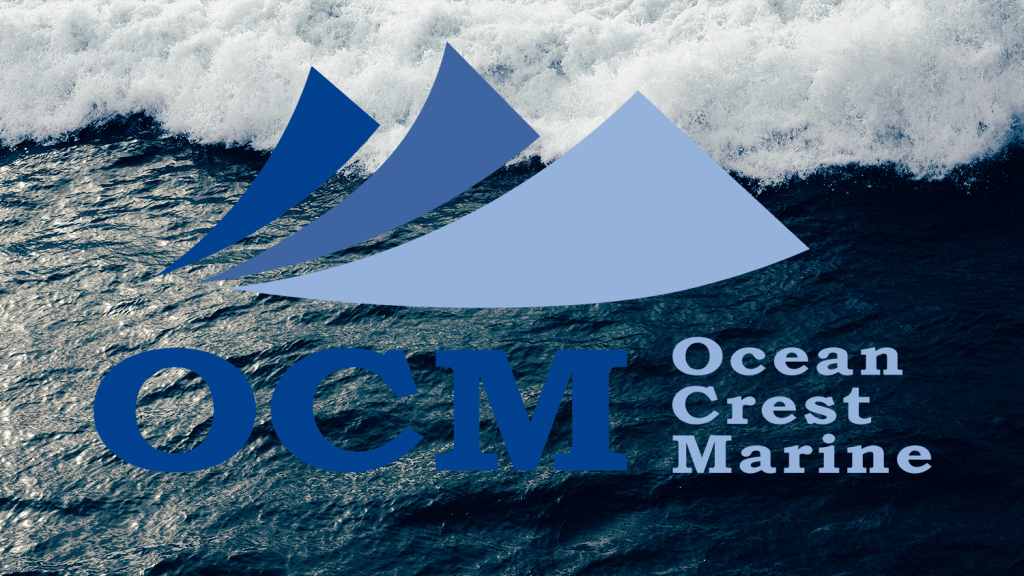 New OCM Business Development Officer
New Business Development Officer Appointed Ocean Crest Marine would like to welcome Amber Dewitt as Business Development Officer. Amber joined in early November with a wealth of knowledge strong objective to increase OCM's growth in